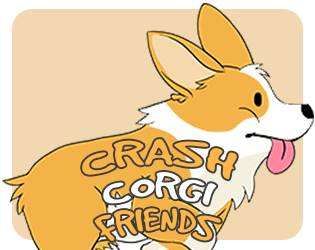 Crash Corgi Friends
A downloadable game for Windows
Control:
W,S - Change lane
F - Short dash or Fever dash
Esc - Quit game
R - Restart game
Play as Corgi collecting lots of Gift and yum yum yum!!!!
Corgi and Item was draw by my girlfriend, she is interesting with whole process of developing game but never have a chance to actually experience it. So we spend a weekend to make this Corgi running game, well! now she's unlock the achievement! HOORAY!!
This game still have couple bug, we'll continue fix it and plan to open source it. Please leave a comment if you have any suggestion, it'll help us improve our game a lot. Thank you<3
Install instructions
Unzip and play!
Download
Download
CrashCorgiFriends_v1.0.4.zip
14 MB